---
Standard dental implants are solutions to patients who are missing teeth and would like a replacement option. The dentists at Eissens Dentistry can now fit our patients with implants that are so realistic when it comes to size, shape and color that they're indistinguishable from our patients' natural teeth. Only the patient and the dentist will know for sure!
---
---

---
---
What Are Standard Dental Implants?
---
A standard dental implant consists of a crown cemented on top of a post that is implanted into the jaw. Most people who have otherwise good oral health are candidates for dental implants, and we conduct a variety of tests to be sure.
X-rays are taken of the tooth that needs to be replaced, followed by the procedure to place the implant, conducted under a local anesthesia. The post is made out of titanium, which is known to be biologically compatible with bone.
---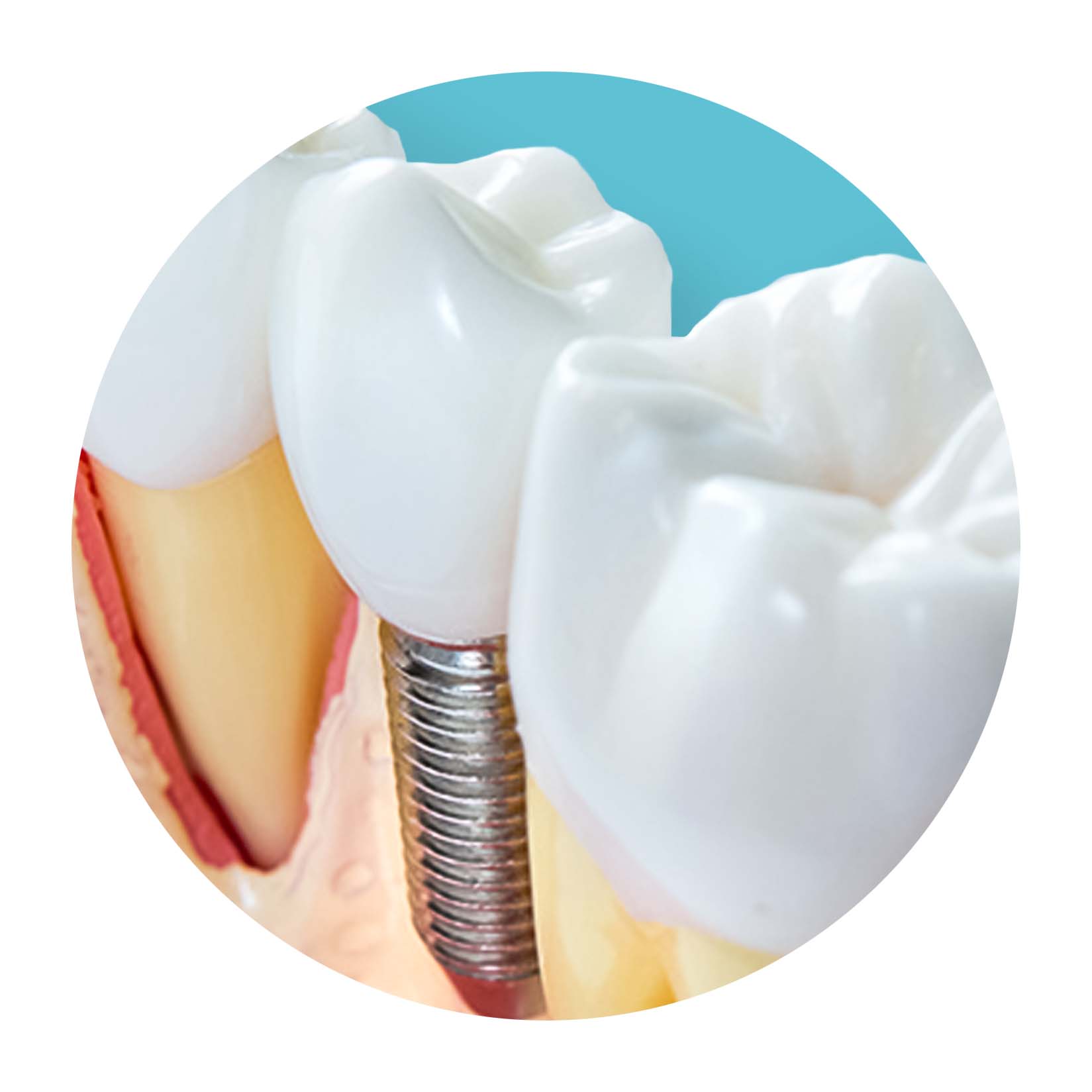 ---
In addition to single tooth implants, titanium posts can also be used to support full dentures. Instead of posts being placed everywhere where a tooth is missing, we place them strategically in the jaws to help anchor the dentures. This provides for a better fitting denture and eliminates the need for adhesives.
---

The Rest of the Procedure
---
After the post is implanted, the gums will heal typically in about a week, and the post will begin to fuse with the jaw. During this time, the patient will have several check-up appointments to ensure proper healing and progress.
When the bone has been fused with the post, we will take impressions of the patient's mouth so that a crown or crowns can be created to match the natural teeth. The impressions will be sent to a dental lab for the crowns to be custom developed. Then the patient will return to our offices to have the crown permanently installed.
---

Caring for Implant Crowns
---
Crowns are cared for very much like natural teeth. They'll need to be brushed and flossed and checked as usual. We will review all the care guidelines during your appointments to ensure your questions are answered and you're comfortable with the procedure.
---