About Dr. Stephanie Eissens
---
Dr. Stephanie Eissens was born and raised in North Carolina in the small eastern town of Chadbourn. Following graduation from West Columbus High School in 1998, she continued to the University of North Carolina at Chapel Hill to complete her undergraduate studies. In 2002, she earned her bachelor's degree in Chemistry.
During Dr. Eissens' time at UNC, she had the opportunity to participate with Medical Missions International on a mission trip to the Dominican Republic. This life-changing experience afforded her the opportunity to assist on medical and dental surgeries and fostered her desire to be a health care professional. Also, during this time her older brother, Dr. Jeremiah Eissens, had been accepted to dental school at UNC and introduced her to the field of dentistry.
Dr. Eissens loved the idea of being able to provide care in a field that not only impacts a patient's health, but also their self confidence and daily life. She was accepted to the UNC School of Dentistry in the fall of 2003 and graduated with honors with her Doctor of Dental Surgery (DDS) degree in 2007.
---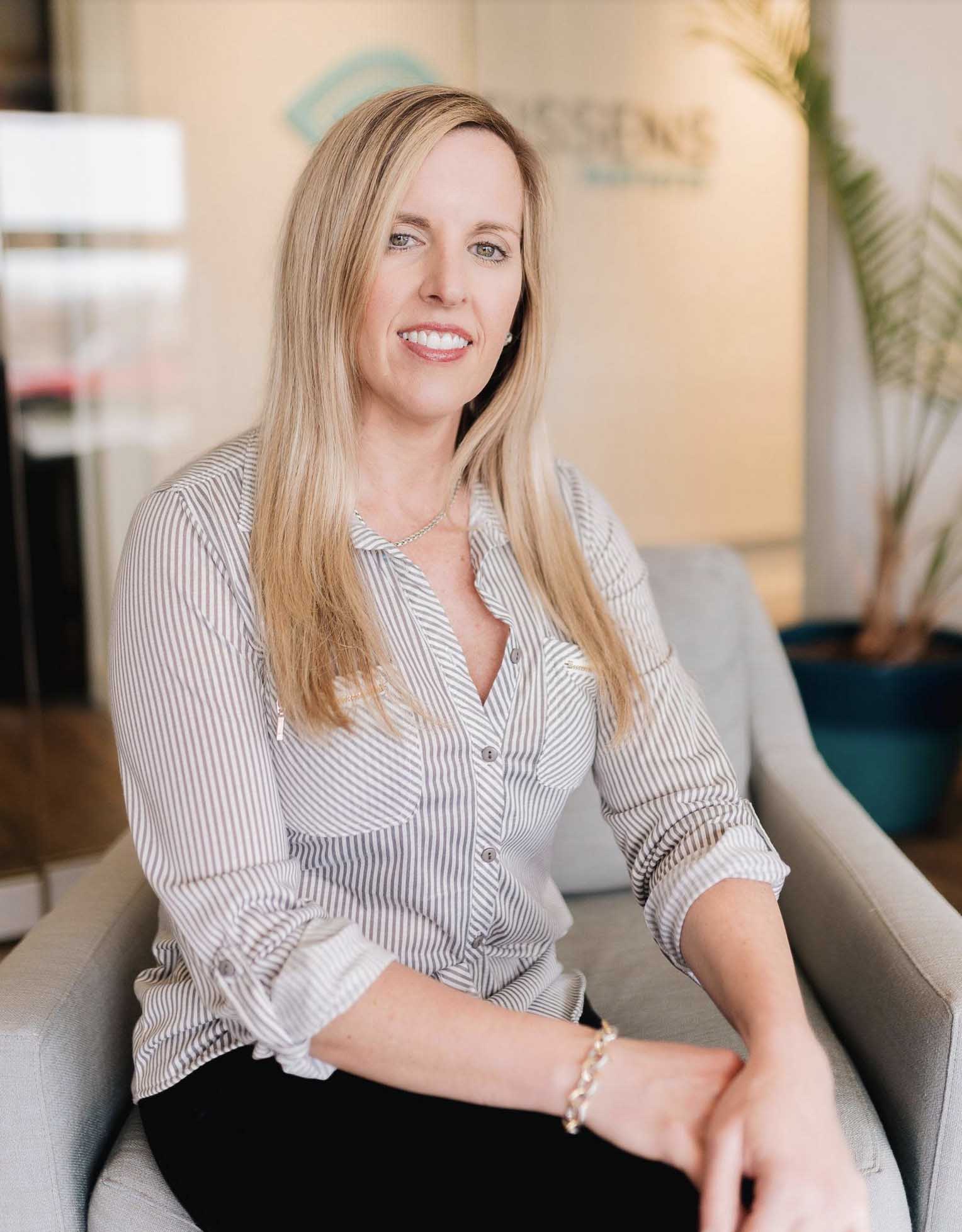 ---
Dr. Eissens is an active member of the North Carolina Dental Society and the American Dental Association. She believes that learning is a continual journey and is committed to professional development to ensure that her patients receive the highest quality of care.
Dr. Eissens has completed the DOCS sedation course and is a certified Invisalign provider. She is involved in a number of community health outreach programs including Give Kids a Smile and Missions of Mercy. Her goal is to treat each patient with integrity and compassion, with the same care she would provide to one of her family members.
Outside of dentistry, Dr. Eissens can be found spending time with her "furbaby," Bella, and her extended family. She enjoys working out at the gym, traveling, going to the beach, attending UNC sporting events and volunteering.
Dr. Eissens' faith is the center of her life. She is an active member of Newhope Church in Durham, NC. Dr. Eissens is excited to serve the community of Morrisville, Cary and beyond and looks forward to providing excellent dentistry to her patients.
---